Aug 21, 2019 09:10 AM Central
Timothy H Becker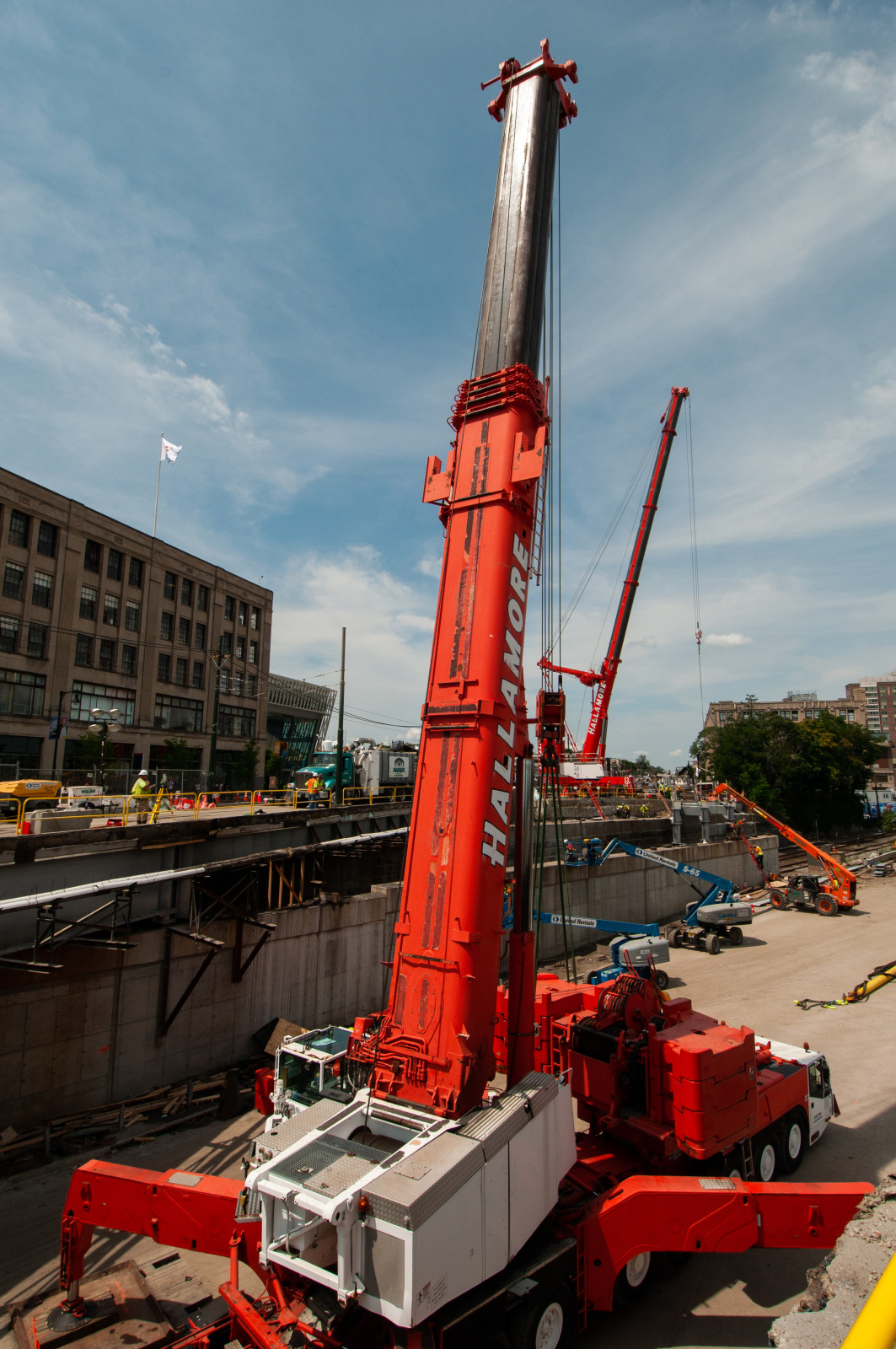 For the folks that are receiving my email blog for the first time; I'm Tim Becker, a commercial photographer based in Connecticut. About once a month I share an interesting photo assignment or my thoughts about photography.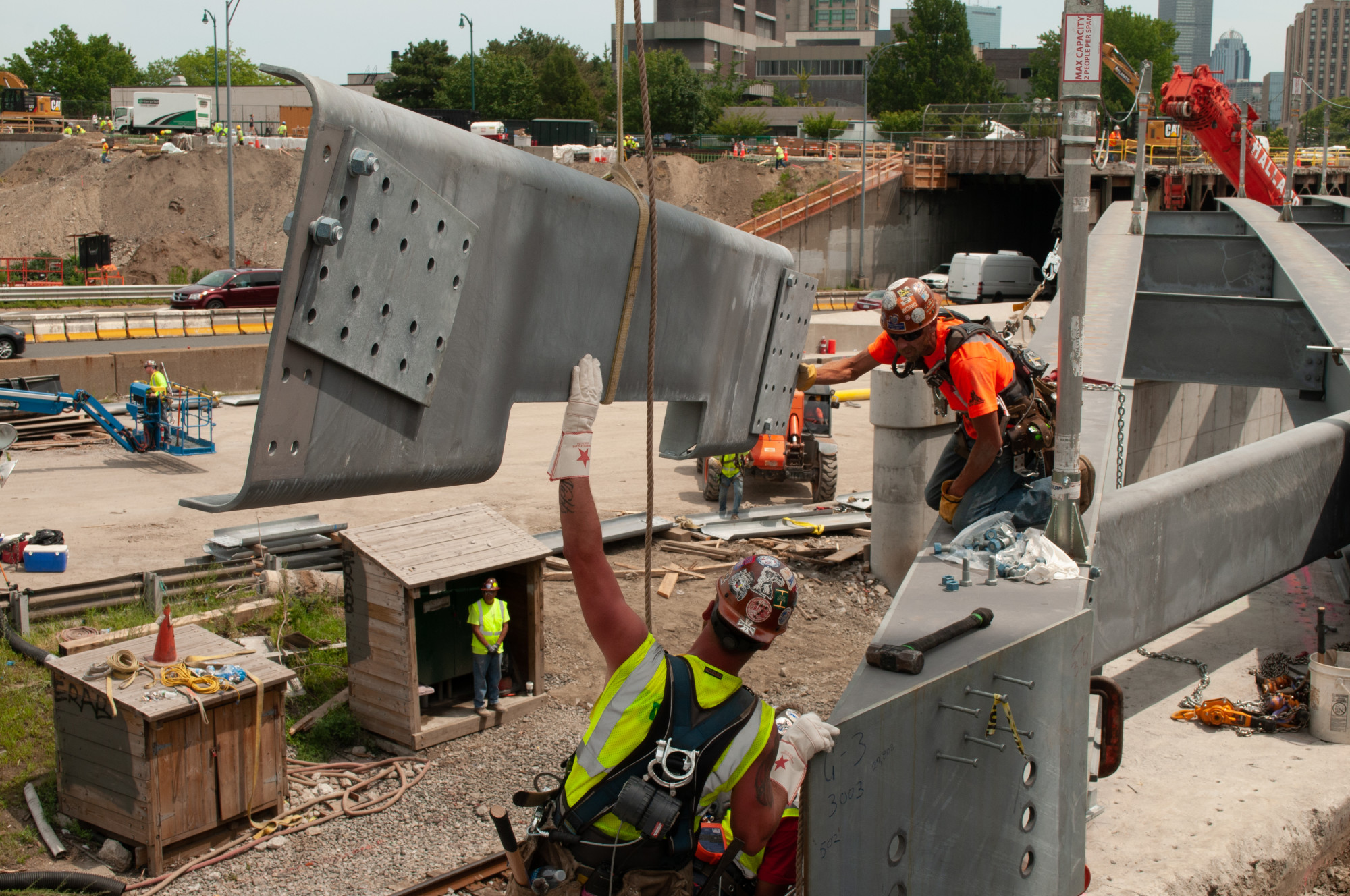 Last July I was asked by a long term client: Fred Smith and Associates, to photograph cranes in operation lifting steel sections of a Massachusetts Turnpike overpass, for the Empire Crane Company
https://www.empirecrane.com/
. I asked how long I would be photographing; I was told to stay until I got a good variety of shots.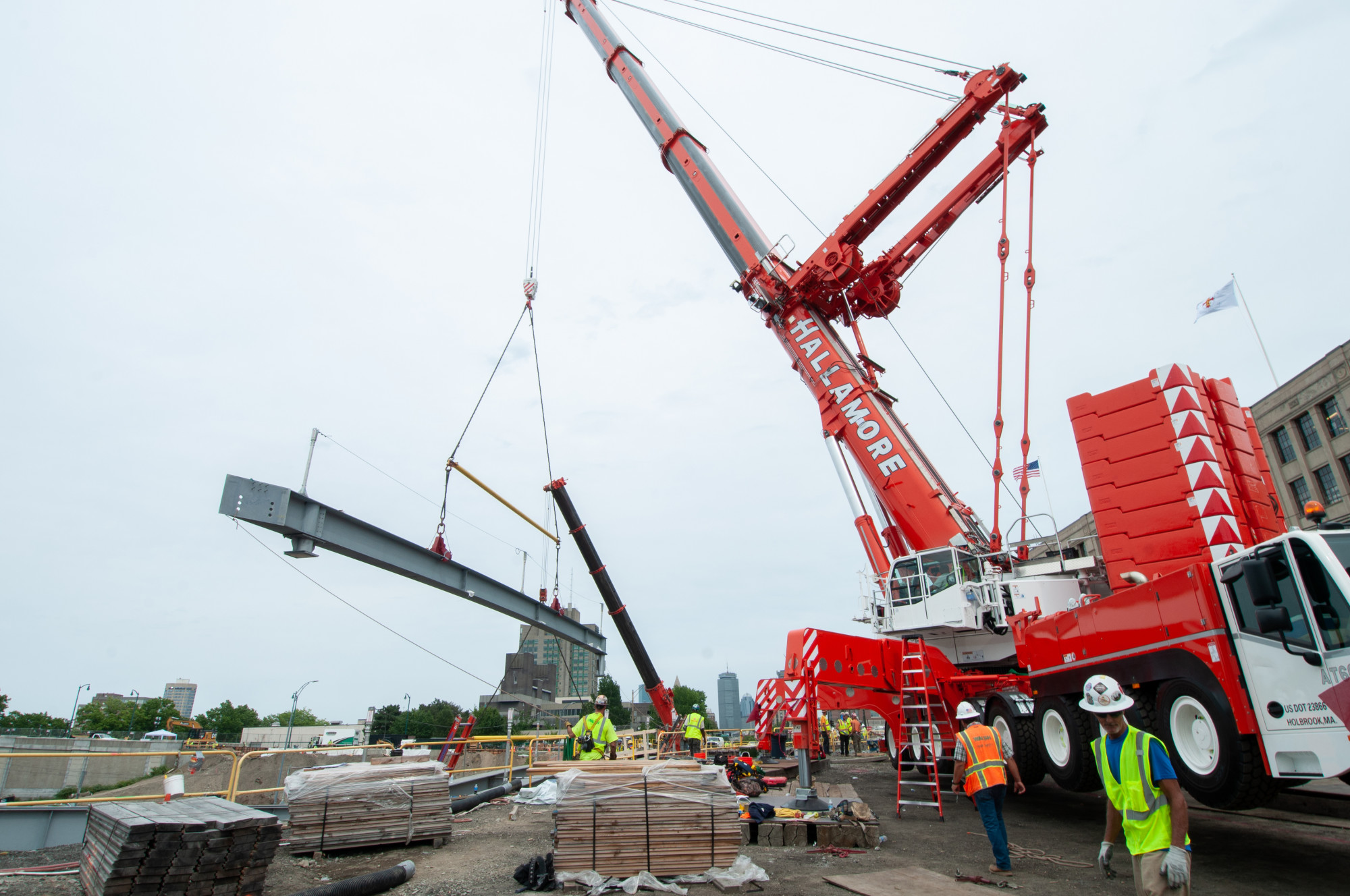 I have been on many construction sites over the years including a summer job as a plumber's assistant, right after I graduated from High School. I was excited about this assignment. I got my hard hat, steel toed boots and Day-Glo safety vest out. One thing I learned working on construction sites, is that you need to look out for danger in all directions, including over your head. I drove for about an hour and a half to Boston and I was extremely lucky to find a parking space on the street. I found my way to the construction site and started photographing a large crane that was lifting steel sections of highway, that were then being bolted into place by iron workers. The fast pace and skill of the iron workers was amazing.
I learned from one of the workers that the entire steel highway structure had been put together in a aircraft hanger over the winter, as a rehearsal to make sure that every component fit together perfectly. I made the mistake of standing inside the red taped area to take a photo, and got yelled at. I learned that was the area that the crane swings around in, and no one can stand there. I was also challenged by a representative of the general contractor. I had to give him my business card and show him the assignment e-mail from the Empire Crane Company on my phone, to avoid being kicked out. I imagine he was the safety officer just doing his job.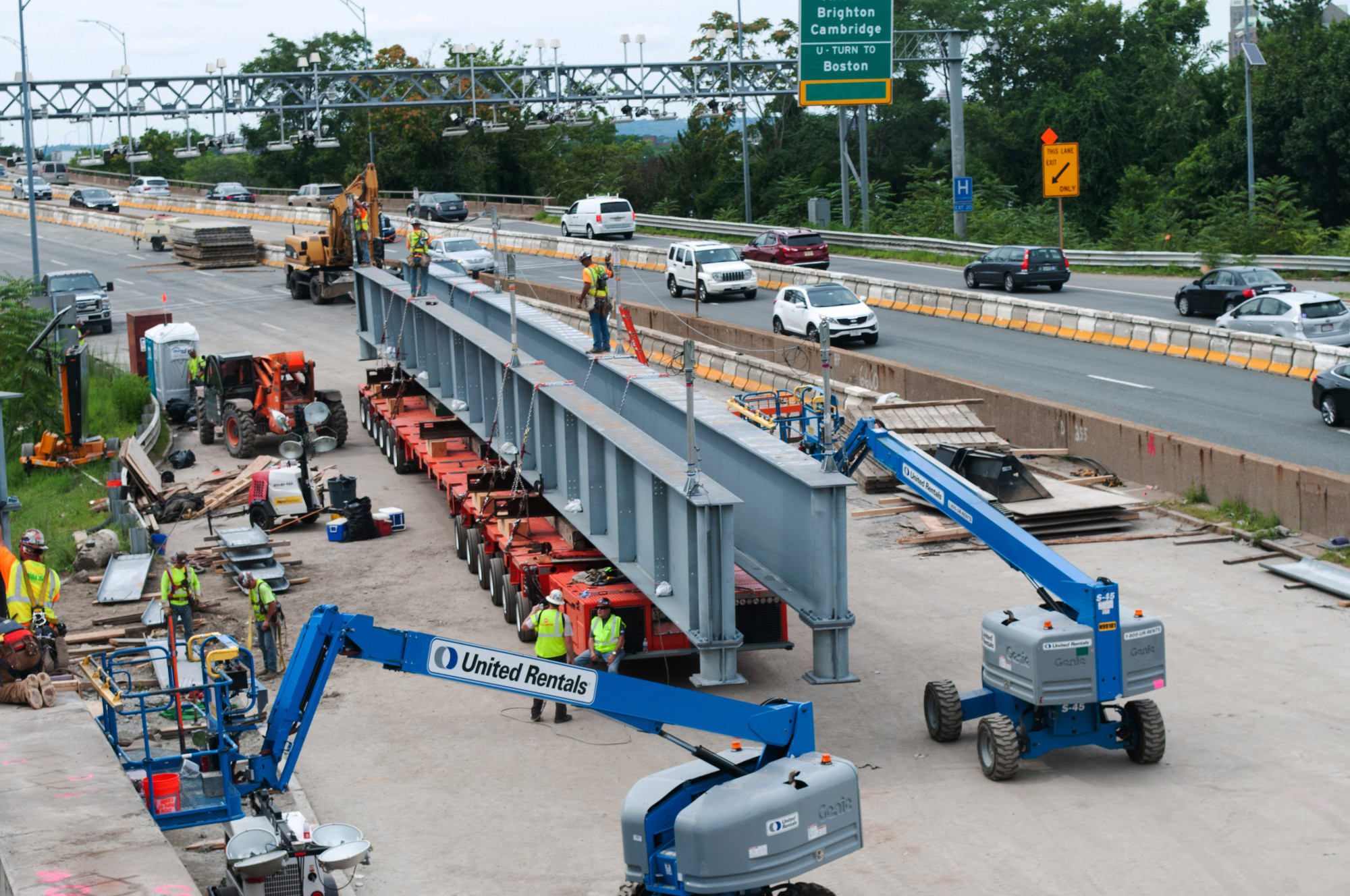 Below at the level of the Mass Pike, I photographed a crane that was lifting counterweights onto itself. In the distance on a flatbed trailer was an immense steel beam, that was to span four lanes of the Mass Pike. After a long wait, the crane lifted the beam into place, guided by one iron worker. As luck would have it, the Boston Prudential Center happened to be in the background.
This was the money shot that I had been waiting for. An entire crew of iron workers bolted the beam in place as I kept snapping away. By this time, it was late afternoon and my assignment was complete. I left Boston as the sky was becoming overcast. I welcome assignments where things happen, and value is created. Whether I'm on a ladder, in a crane bucket, or in a fork-lift aerial cage, I always want to photograph from the best angle to capture the action.
Timothy Becker
Creative Images Photography
901 Main St.
Manchester, CT 06040
860-528-7818