Mar 3, 2020 10:00 AM Central
Timothy H Becker
Recently I was seeking inspiration from famous photographers. I did a Google search for "famous photographer quotes" and found a few that I would like to share.
"In photography there is a reality so subtle that it becomes more real than reality"
~ Alfred Stieglitz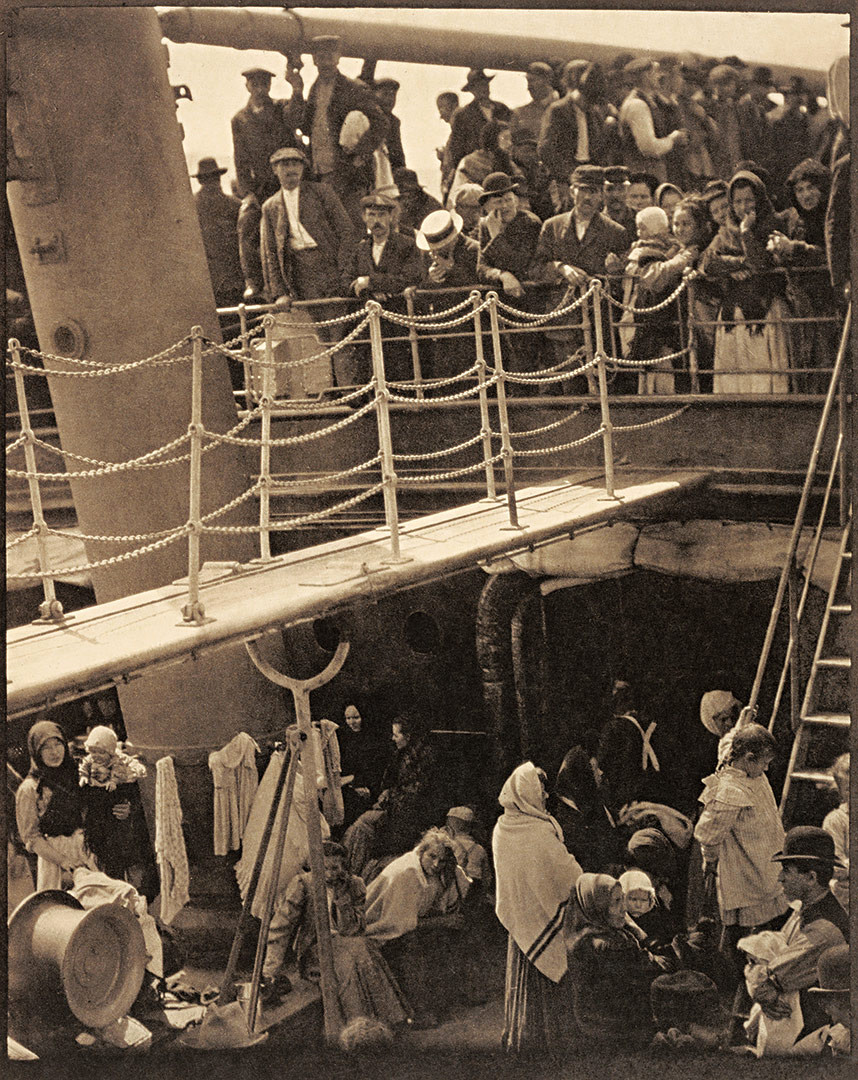 The Steerage by
Alfred Stieglitz
According to
https://www.metmuseum.org
, "Alfred Stieglitz returned to New York in 1890 determined to prove that photography was a medium as capable of artistic expression as painting or sculpture. His knowledge of this new kind of art is evident in photographs from these years such as The Steerage, in which the arrangement of shapes and tones belies his familiarity with Cubism, and From the Back Window—291, in which Stieglitz's internalization of avant-garde art combines with his own expertise in extracting aesthetic meaning from the urban atmosphere."
I never aspired to be a photographic artist, but I have a high regard for photographers who use the medium to create fine art.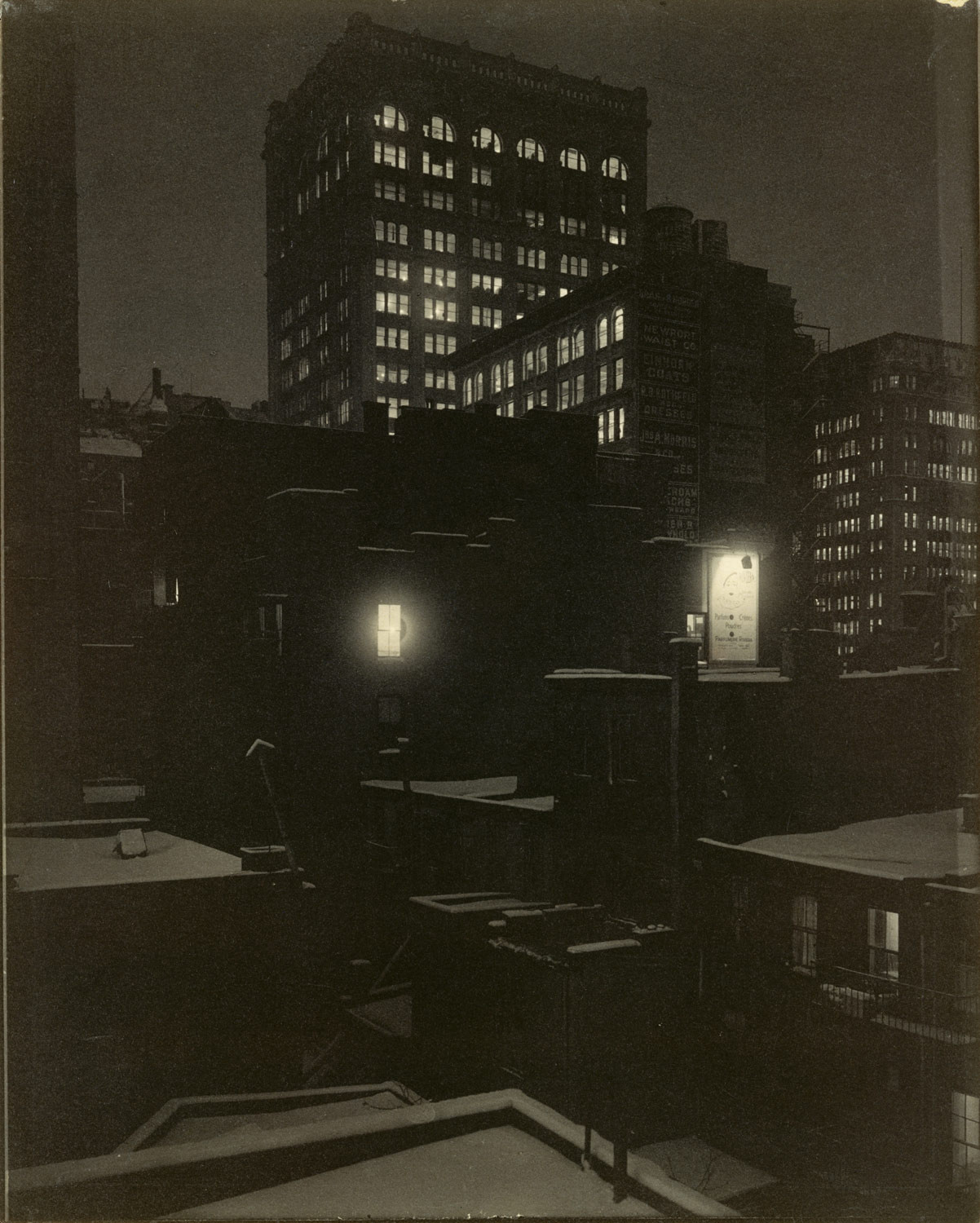 From the Back Window—291 by Alfred Stieglitz
********
"If I could tell the story in words, I wouldn't need to lug around a camera."
~Lewis Hine
Cotton Mill Girl by Lewis Hine
Another photographer I admire greatly is Lewis Hine. He used his camera for social reform. His beautiful portrait work documenting children working in factories is credited with the passage of child labor laws in the United States. The power of the still photograph to effect positive change, continues to this day.
*******
Almost everyone has seen the work of Ansel Adams. His
black and white photography
is stunning. He did most of his work with an 8X10 view camera to capture the most detail possible. He invented an exposure and developing technique he called the zone system. He was able to extend or contract the contrast range of his black and white negatives to make prints that utilized the entire range of the photographic paper. His account of taking the famous photograph:
Moonrise, Hernandez, New Mexico
is amazing. He viewed the scene driving along the road. He quickly set up his 8X10 camera on a tripod and took one photo. By the time he had taken the filmholder out of the camera, flipped it over to take another shot, the beautiful lighting was gone. Sometime a good photograph is a once in a lifetime opportunity. In my opinion, his quote sums up photography.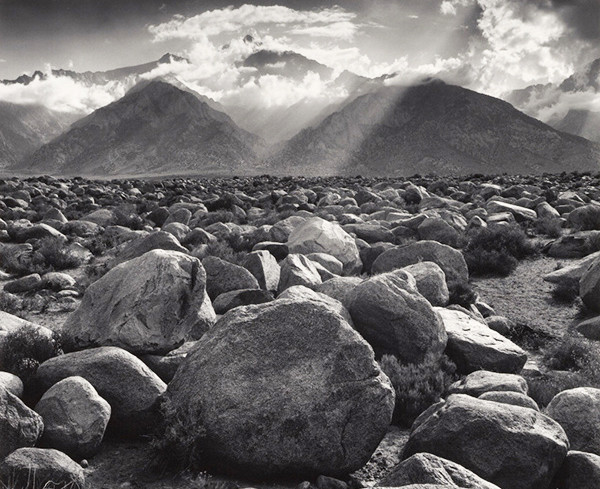 Mt. Williamson Sierra Nevada from Manznar California by Ansel Adams
(Lead image - Moonrise, Hernandez, New Mexico by Ansel Adams)
"There are no rules for good photographs, there are only good photographs."
~Ansel Adams
There are many times when I need inspiration, especially during the winter months when I am between photo assignments; and wonder when the next one will come. It can be an emotional roller coaster ride. Fortunately, I have been blessed to have chosen photography as a profession. Over the years, it has brought me much joy.
" When people ask me what equipment I use - I tell them my eyes".
~ Anonymous