Mar 29, 2022 07:59 AM Central
Timothy H Becker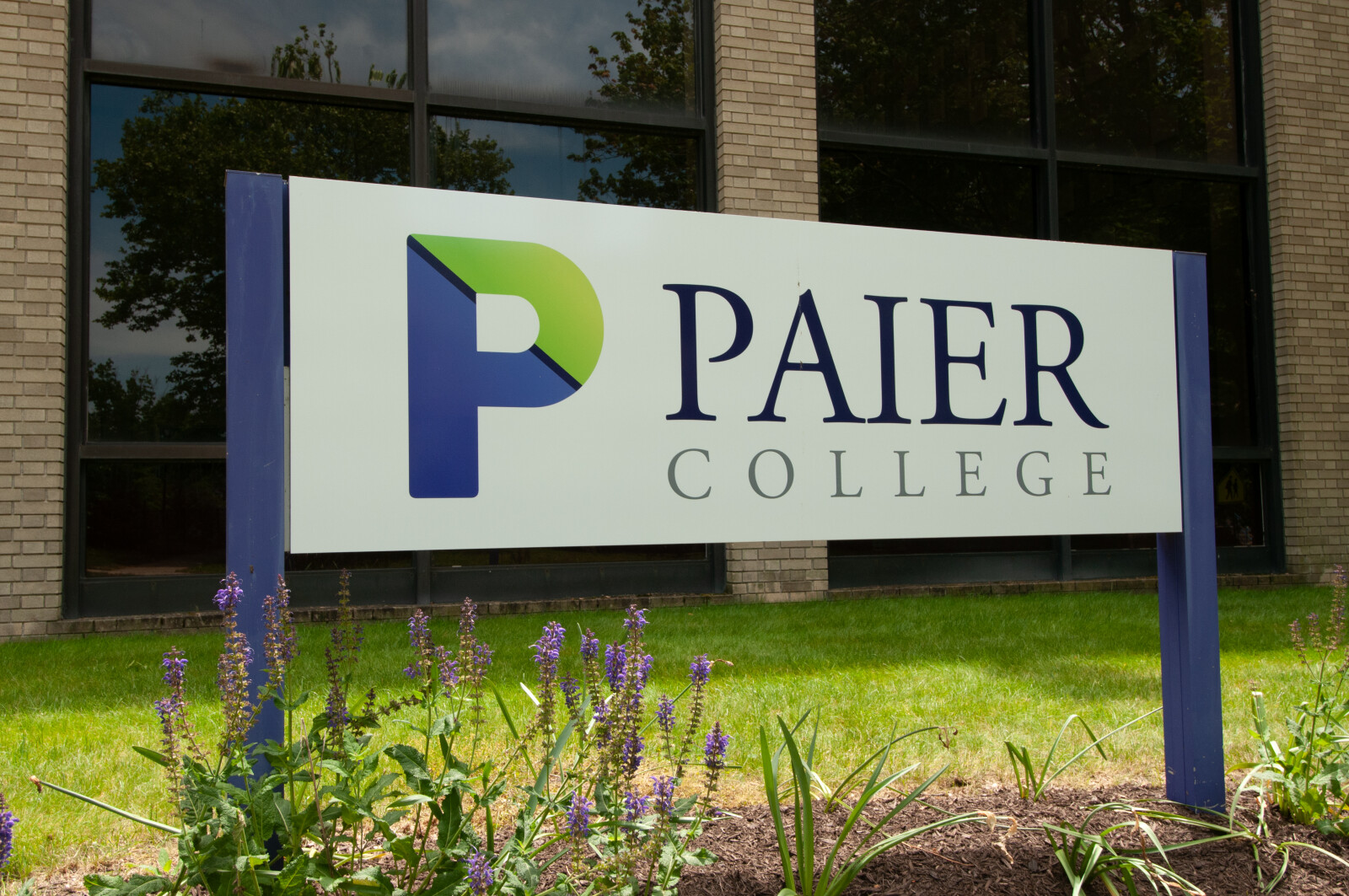 Last year I was asked to produce a Google Virtual tour of Paier College's new campus location at Seaside Park in Bridgeport. After purchasing some of the buildings and space which used to be part of the University of Bridgeport, Paier needed to capture its own interior and exterior photography for marketing purposes. This effort required multiple visits to capture the interior space when it was more vacant, and in fairer weather in the Spring to showcase the beauty of the campus.
There was just one wrinkle: since the move to Bridgeport had just occurred, there was not yet any formal branded signage on the interior walls or speaker podiums. I was given an official logo of the College and worked to make the branding elements visible in the photos.
Another concern was the new street address was not confirmed with the post office and the Google Business page where the images are published. By December 2021 the new address was confirmed, and I published the Google virtual tour, which you can take here:
https://goo.gl/maps/cyqyaGAbU6LjpbwN8
An interesting aspect of the school is the structure in front of the building that looks like a flying saucer landed there. Commonly called "the bubble", this structure was initially designed to appear floating. While for years it went neglected, Paier has big plans for this unique space.
The virtual tour goes into a lecture hall, the art gallery, and continues on the stage of the historic Mertens Theater. There is a large meeting room on the 9
th
floor that has a beautiful view of Bridgeport harbor which you can see here:
https://goo.gl/maps/ZFjW5GpCoq9XZ9Bw8
The podium and the wall behind it includes the school logo which I placed into the image using Photoshop. This room now serves as the office space for the Admissions Department, so that every new student gets to take in these spectacular views!
I enjoyed visiting this college as it reminded me of my younger days studying photography at the Rochester Institute of Technology. I am also very pleased that Paier College has been incorporated into the University of Bridgeport and will continue to train photographers, artists and art directors in Connecticut.
Tim Becker
Creative Images Photography
901 Main Street
Manchester, CT 06040
860-528-7818
https://2cimages.com/